FECTU Webinar - Albert Schweizer: Säumen ... eine fast vergessene Arbeit mit Equiden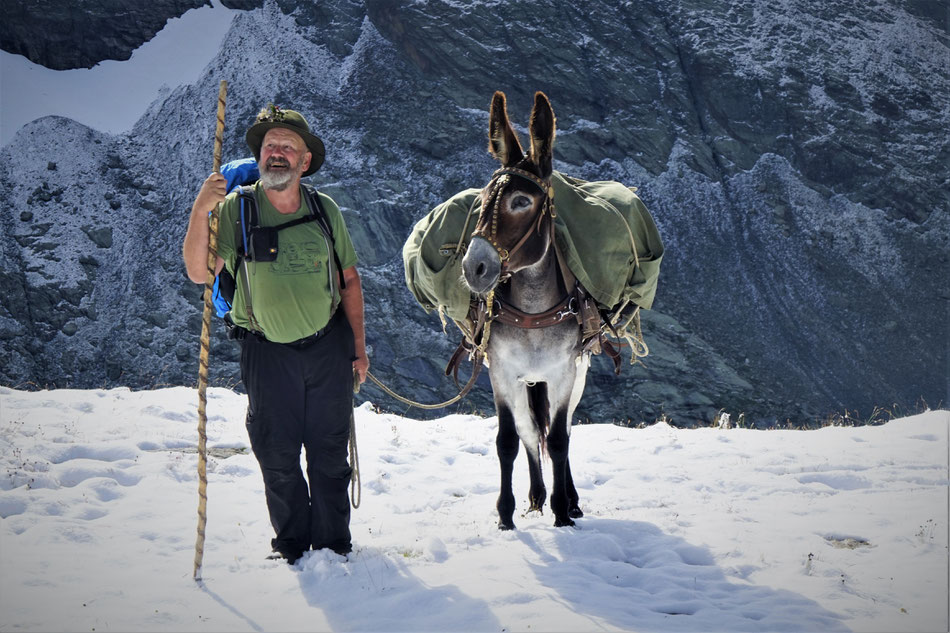 FECTU Webinar with Albert Schweizer: Workhorse as pack animal - an almost forgotten work with equines
The webinar is in German.
Albert Schweizer is a well known expert in Europe for pack animals. He is often on the walk with his donkey on pack tours through the Alp. Albert Schweizer was a board member from the Austrian draft horse organsisation ÖIPK. For his efforts regarding pack animas Albert Schweizer got the "Eiserner Gustav" Award from the Bavarian organisation VfD.
---oooOOOooo---
FECTU Webinar mit Albert Schweizer: Säumen ... eine fast vergessene Arbeit mit Equiden
Albert Schweizer ist eine bekannt Persönlichkeit in der Säumerfamilie. Albert ist gerne mit seinem Esel auf Säumerwege durch die Alpen unterwegs. Albert Schweizer war im Vorstand der Österreichischen Interessensgemeinschaft Pferdekraft. Für seine Bemühungen um das Wissen und Können im Bereich Säumen zu verbreiten wurde Albert Schweizer mit dem Eisernen Gustav von der bayrischen VfD ausgezeichnet.