European Logging Championship 2022
From 26th of August till 28th of August the European logging championship took place in Liebenfels in Carinthia (Austria).  "Die Ländlichen" together with "The association of Austrian loggers with drafthorses and friends of the drafthorse" organised this 3 day event. Participants from Austria, Germany, Switzerland, France, Denmark, Czech Replubic and Portugal attended the single and teamster competition.
Also two female loggers were attending the championship.
Here are the results of the championship: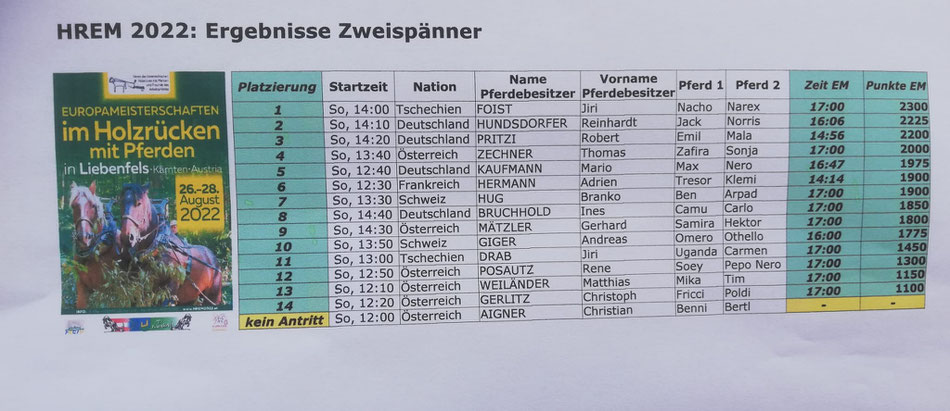 Congratulations to Robert Pritzi on winning the European logging Championships in single competion. Second place for Dirk Zöll, who became European Vice Champion in this discipline.
The winner of the pairs was Jiri Foist from the Czech Republic ahead of Reinhard Hundsdorfer from Germany. 
Some impressions ((C) holzruecken.at